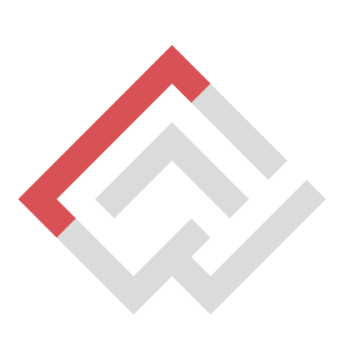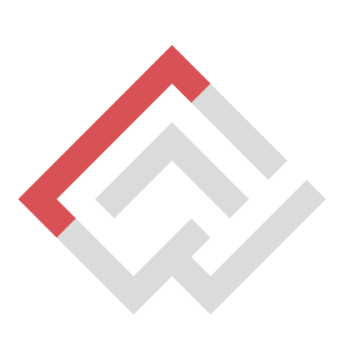 COVID-19 : Art and Culture Resources in Africa and The Middle East
This list is focus on COVID related resources. Culture Funding Watch provides with more resources via its online platform dedicated to sharing information on resources for the Cultural and Creative actors in the MENA and AFRICA regions.
You can check over 200 open opportunities monthly on our website here: www.culturefundingwatch.com
You can contact us to post information and resources via this account info@culturefundingwatch.com
Data / surveys:
A survey of initiatives to support artists and creators in the Arab world
https://docs.google.com/forms/d/e/1FAIpQLSfWeo7PpaUktWCQ4NxwmFM0xWRuMNgPURT2o7Ee2cf_OlB2jQ/viewform?usp=sf_link
Survey on the impact of the crown on the cultural and creative sector in the Arab world
French version : https://info299002.typeform.com/to/BOWHc3
English version : https://info299002.typeform.com/to/wxzMgS
Support government / public agencies + private organizations:
Support for artists of all nationalities:
A $ 25,000 fund to help photographers affected by COVID-19.
https://www.format.com/photographer-fund
The Bluegrass Trust Fund assists all bluegrass music experts. There is no limit to the amount an applicant can apply for, but grants generally range from $ 500.00 to $ 5,000.00.
https://ibma.org/bluegrass-trust-fund/
Relief Sweetrelief music box: COVID-19
The COVID-19 fund supports musicians and the music industry influenced by the Corona virus. The funds raised will be allocated to cover medical expenses, accommodation, clothing, food and other vital expenses for those affected by illness or loss of work.
https://www.sweetrelief.org/covid-19-fund.html
National Geographic: COVID-19 emergency fund for journalists
For journalists around the world who want to cover COVID-19 in their communities. The fund will distribute support between $ 1,000 and $ 8,000 for local coverage to prepare for and respond to this global epidemic, as evidenced by evidence-based reports.
https://www.nationalgeographic.org/funding-opportunities/grants/what-we-fund/covid-19-emergency-fund/
The Institute for International Education (IIE) has developed the Artist Protection Fund to respond to an urgent need that has not been met by providing relief and refuge to artists on a large scale and for long periods.
https://www.iie.org/Programs/Artist-Protection-Fund
Any artist (of any kind) can request assistance. With a fixed amount of $ 250, on a first come, first served basis.
Artist + activist relief fund
Created by Soze, TaskForce and Invisible Hand, this fund will support artists and activists whose work is affected by COVID-19. It will provide a $ 250 grant to continuously selected applicants.
https://www.wearesoze.com/relief-fund
For musicians who have lost income due to the cancellation of a concert following the spread of the Corona / Covid-19 virus
https://equalsound.org/musicians-corona-relief-fund-application/?fbclid=IwAR0SQYMlacyTWtv41s4PhLfWqr3nkYm-Sp3YdjLKai0SdxypCpS_tFbGzOII
Grant application: INTERNATIONAL 2020 RELIEF FUND-Goethe Institute (25,000 Eur)
Deadline: TBD
Eligibility: Countries out of the European Union
The funding is aimed at institutions from countries outside the European Union where there are no other funding options. Criteria:
they do cultural work with relevance to civil society
have been active for more than three years
they are already known to the Goethe-Institut or the Foreign Office's diplomatic mission abroad
due to their structure, they are suffering from the consequences of the coronavirus pandemic
Structural projects can be supported, for example:
Infrastructure maintenance or redevelopment projects that are limited in scope and time
Start-up financing of structural measures
Projects that serve (new) networking
Projects for the development of new, digital formats and/or digital further training and qualification
The maximum funding for a project in the period from September to December 2020 is 25,000 euros.
https://www.goethe.de/en/m/uun/auf/hlf.html?fbclid=IwAR0n4qSceUQLBt6p3K93j2lXUHNkNwaRmwm7nPX3ZD_ncvJ92A9–VxV55w
Art +: Activity Against Repression During the Covid-19 Crisis
The Center for Applied Human Rights, through a grant from the Open Society, has created a fund to support activists and artists around the world to combat Covid-19 and its implications for human rights defenders. Associated activists and artists can apply for up to £ 3,000; Most grants are expected to range between £ 1,000 and £ 2,000.
ALL FOR 'ARCTIVISTS' – Centre for Applied Human Rights, The University of York
Artists at Risk: Coved 19th Emergency Fund
At-risk artists today launched an emergency fund to support artists who face threats to their freedom or life and who cannot reach a safe country during a coronavirus epidemic. The new fund will cover the living costs of artists at risk and, when necessary, will transfer artists to a safe location within their country or region.
ARTISTInternational Women Media Foundation: Covid Relief Fund 19
International Women Media Foundation: Covid Relief Fund 19
This fund will award small grants of up to $ 2,000 per order. The app is available in English, Spanish, Chinese and French.
https://www.iwmf.org/programs/emergency-fund
Artists Relief Project: Emergency Relief Covid
This project provides relief to artists and musicians affected by the Covid-19 crisis in two ways:
Emergency Relief Salary, one-time dispatch, $ 200, distributed to applicants on a first-come-first-served basis.Free programs and resources for alternative and sustainable economic opportunities for artists to participate sell their works.
https://artistreliefproject.org/about/
Creative spaces exhibition and artists relief fund
An open invitation for artists to create art from their homes or other isolated places. It's time to be creative and push the boundaries of art despite our current restrictions under social distance regulations. Selected works will be exhibited at Creative Spaces online and these artists will receive financial compensation. Our goal is to give each selected artist 1500 €. The rest of the proceeds will be donated to the artistic and cultural agencies that we have partnered with to help the artists as a whole.
httpsect.com/opportunities/creative-spaces-gallery-artist-relief-fund://www.artconn
Support for Artists from Africa :
African Fund for Culture : Lot 1- Special Covid-19/Artists
Deadline 30 Mai 2020
AFC launched the SOFACO fund to support artist and art organization in Africa affected negatively by the affect of the COVID crisis.
https://www.africanculturefund.net/appel-a-propositions-sofaco-lot-1-special-covid-19-1-artistes/?fbclid=IwAR2y8GyQbj_tPB7hFUevjtR0SAfBfT6xpwrpDx_xyYQ6p3AQK5q9HUPSRVI
Support for Artists from :  Burkina Faso, Kenya, Uganda, DRC, Rwanda, Senegal, Zimbabwe
Africalia: "Creativity is Life" Grants
This punctual solution aims at supporting the production of artistic works during, in response to or following the crisis. The goal is to give a voice and a space for expression to artists from a variety of backgrounds, focusing on emerging artists' works, with the aim of making "visible" and "audible" cultural actors who are little highlighted and particularly vulnerable to this crisis.
Grant amount: 1500 euros per artist – allocated in 2 instalments: 1000 euros at the start of the project and 500 euros upon presentation of the deliverable and a report.
https://africalia.be/fr/News-and-press/CREATIVITY-IS-LIFE-CREATIVITY-SUPPORT-GRANTS?lang=fr
Support for Artists from Botswana
Deadline: 4 June 2020
Ministry of has set up a COVID-19 financial relief programme which will be providing artists and art worker with one off 1000 P allowance.
https://www.facebook.com/bwmysc/photos/a.111196777164238/140651480885434/?type=3&theater
Support for Artists from Tunisia:
The Tunisian Ministry of Cultural Affairs announced the creation of an FRC to help the cultural sector overcome the crisis linked to the spread of the Corona virus (Covid-19).
http://relance.culture.gov.tn/fr/?fbclid=IwAR14-I2-aYcdBVkUJ23vAD1jXoCj-aHraDHR-_9nDoUYxRLrMpL6i6yw1HM#finandbenif
A non-profit organization designed to help support artists and artisans during the Covid-19 crisis.
It offers 500 € to independent artists / artisans after validation of their application.
https://www.follow-your-art.org/about
Support for artists from South African :
The SA platform helps artists earn money with a QR code
BUSQR provides registered artists a simple QR code that can be embedded into any live broadcast on Facebook, YouTube, and Instagram. This allows fans to contribute money to their favorite artists in real time while they are performing live on social media. The platform also notifies artists if someone contributes and allows fans to send a personal note to an artist.
https://www.musicinafrica.net/magazine/sa-platform-helping-artists-earn-money-codes?fbclid=IwAR0ggw7OzfgTuhpKf2f3jYgGsRa26l6geqKtOnriCJ8Al2Ux7NnoTs3Deb
Grant relief to artists – BASA
BASA has expanded its grant support program. While current opportunities to fund technical organizations and business sponsors are still available, eligibility is now expanded to support South African designs infected or affected by the COVID-19 pandemic. To this end, BASA will consider requests from individual artists for one-time short-term financial assistance for medical care related to COVID-19 and / or prescribed medications. Assistance can also be used to offset loss of income due to cancellation of confirmed obligations, as a result of nationwide closures or other emergency measures.
https://vansa.co.za/opportunities/basa-artists-relief-grants/
Facebook: Small Business Grant Program
Facebook offers small businesses $ 100 million in cash grants and advertising credits to help them during this difficult time.
https://www.facebook.com/business/boost/grants
Support for artists from Tunisia, Egypt, Morocco, Jordan:
Orange Social Project Prize in Africa and the Middle East
The competition is organized in two phases: the first is a national competition in 17 countries; an international jury then selects the grand prize winners. To celebrate its tenth anniversary, Orange will reward more startups, with the launch of the Women's Global Prize of 20,000 euros and the addition of a special price of 10,000 euros set for this edition. Consequently, the International Grand Prix Commission will be awarded 5 prizes. In addition to a prize of up to 25,000 euros, the Grand Prize winners benefit from the personal support of Orange experts and the high media coverage of their project on the continent and abroad.
https://startup.orange.com/en/orange-social-venture-prize/?fbclid=IwAR2p8lHBUYIz4iTK88bCqop7uApspJqZEcg7L194-MIvmW3qUMupLVzntmM
Support the artists from Algeria:
National Copyright and Related Rights Office
An exceptional grant intended for artists due to the interruption of cultural activity following the COVD-19 pandemic.
http://www.onda.dz/rispens?lang=fr
Supporting artists from Saudi Arabia:
Social support fund for filmmakers from Saudi Arabia
The fund aims to provide direct financial support to all workers in the local film industry, whose activity has been significantly interrupted or whose income has been significantly affected and who are unable to meet their obligations to basic subsistence or their possible health obligations. The capacity of the fund reaches 200,000 Saudi rials and the support reaches a maximum of 5,000 rials per person.
https://redseafilmfest.com/ar/community-fund
Support for artists from the United Arab Emirates:
Facebook: Small Business Grant Program
Facebook offers small businesses (total envelop $ 100 million) grants in cash and advertising credits to help them during this difficult time.
https://www.facebook.com/business/boost/grants
National Creative relief Program (Dh15,000-Dh50,000)
The Ministry of Culture and Knowledge Development has launched in the Emirates, the program that aims to provide direct financial support to any of:
Individual who are citizens and non-citizens currently residing in the country
Independent/freelance creatives working in the creative and cultural industries sectors
Small enterprises operating in the cultural and creative industries sector
https://www.mckd.gov.ae/en/covid-19/financial-support/
Support for artists from Syria
coculture: an open invitation to Syrian artists
Deadline for open call:   5 June 2020
Through Solidarity, We Survive is an initiative aimed at raising awareness of the social, political, and cultural effects that the COVID-19 pandemic is having on communities, while supporting Syrian artists in exile.
The coculture invites Syrian artists to produce digital artwork (in the form of a poster) based on dialogue between artists and a person from their surroundings. The coculture will work with successful applicants to use public places (such as windows, balconies, billboards, walls, etc.) as open exhibitions to display artworks presented as part of a public campaign in Berlin.
Parallel to the open call, the coCulture launched a crowdfunding campaign to support participating artists. The total amount collected from this campaign will be divided evenly among all the artists participating in the initiative
http://www.coculture.de/through-solidarity-we-survive.html
Support for artists from Lebanon:
AFAC and cultural resources launch a solidarity fund for cultural and artistic structures in Lebanon
The Arab Fund for Culture and Arts (AFAC) and the Al-Mawred Cultural Foundation announced the launch of the Solidarity Fund to support artistic and cultural institutions in Lebanon, and aims to meet some of the urgent needs facing the art and culture sector in Lebanon in the midst of social and political turmoil that the country is experiencing in light of the economic collapse. The program will provide support to no more than 16 active artistic and cultural institutions in Lebanon, from various cultural and artistic fields and practices, which are related to its surroundings through its general programs. The value of the support is a maximum of US $ 80,000 per institution.
https://www.arabculturefund.org/News/89
Support for Artists from the Middle East and North Africa:
Art jameel
Deadline: June 7, 2020
The Art Jameel Platform for Research and Technical Practices offers between one thousand to two thousand dollars; some projects of exceptional importance and scope may be awarded funds of up to 3000 dollars (according to the budget mentioned in the application and the estimate of the concerned committee).
https://jameelartscentre.org/whats-on/art-jameel-research-and-practice-platform/
Cultural resource: be with art
The Cultural Resource announces the launch of an exceptional component of the program "Kun_Man_Art", which is concerned with supporting artists and cultural actors from the Arab region at risk, including artists, technicians and cultural actors affected by the exceptional circumstances imposed by the outbreak of the Corona epidemic, the most important of which is the cancellation of all artistic and cultural activities and the closing of the spaces organized by and / or Receive it.
Support for Arab artists : 
Covid Artist Support Grant, by AFAC :
In solidarity with independent artists in confinement and challenging contexts across the Arab region, exacerbated by the current health crisis.
The Artist Support Grant aims to extend aid to affected independent artists from and residing in the Arab region, with a one-time $3000 grant per artist, to cover a period of 3 to 6 months.
Interested applicants are invited to submit a "Letter of Interest" guided by a short set of questions and samples from two of their most recent artistic works to artistsupportgrant@arabculturefund.org.
For more details about this grant, check the program page on the link below:
https://www.arabculturefund.org/Programs/35
To support the Artist Support Grant program, refer to the below link:
https://www.givingloop.org/afac
Exceptional Covid related grant (up to 10,000 USD)
Arab Region
3 July 2020
Information and advice for specific sectors:
Find creative skills around the world:
https://creative-skills.sharetribe.com/?fbclid=IwAR0GarFJN6COke79whrKPN3q2-KuBGjhR0vkVxva__TZJFVdtAEJwD8lMpY
Articles and other resources:
Daily MusicxCorona newsletter by Bas Grasmayer:
https://musicxcorona.substack.com/?utm_source=substack&utm_medium=email&utm_content=share
A space for thoughts, reflections and case studies about culture, society, and humanities
https://www.facebook.com/reemswindow/
Sundance Collaboration Network
Online learning experiences for creators ready to take their projects to the next level. The monthly online Master Classes will allow immersion in craft-based subjects with high-level practitioners from the Sundance Collab network currently working in this field. This is open to everyone and does not require an application. New chapters will be announced regularly. All main categories are currently free to help offset the impact of COVID 19. The main categories are always free with full membership.
https://collab.sundance.org/master-classes?utm_source=li&utm_medium=feed_org&utm_campaign=free_master_classes&fbclid=IwAR1QpZN26sv9Plu8if2k5jI7rqiy_5gdQ2jIo3Kakrkyk
Honeybook – Free resources to deal with the impact of COVID on businesses:
Honeybook has created a series of free resources for professional photographers to help their businesses in this time of uncertainty.
https://www.honeybook.com/invites?code=invite24769
Guide to virtual musical events:
A comprehensive and up-to-date resource for anyone looking for advice on how to organize alternative music events online at the time of the hustle and bustle of this industry.
https://docs.google.com/document/d/11wWL_7I4BG76t0V2kw1a4yIeWxUSfGwMQFYdUWAgSnA/edit
Plataforma / C, the online training platform for transit projects, offers four free online courses on: Project Design; Local culture and development; Innovation in performing arts; Art and social transformation.
https://www.writersonlineworkshops.com/courses/focus-on-the-short-story
INA: Training schedule at the time of quarantine
With quarantine, INA has redesigned its training offer. Photography, video, audio and press technologies: Our online presentation, remotely with your media in mind at home, will allow you to benefit from this period. That is why many of them will be free. You will find our training agenda every week on the INA Expert website
https://www.ina-expert.com/actualites/agenda-des-formations-de-l-ina-pendant-le-confinement?fbclid=IwAR1MyRNYQgtuesnD61gJAsBYEPRgUXH1ofk9UDAzedp4C4TcINUSFQXYwkQ.
live streaming platforms
Platforms to highlight your artistic production
https://blog.twitch.tv/en/2020/03/16/twitch-music-getting-started/?fbclid=IwAR2kT2VtdevQFOg_Qhwyji1h7hy8lrXkFW9cU3VySrnFEKrYtPaaA_1IHu0
A virtual income-generating platform to connect creators, institutions, and theatres, with their audiences virtually.
https://www.facebook.com/Basita.Live/
Post your offer online – webinar
http://www.internationalartsmanager.com/news/arts/putting-your-show-online-a-webinar.html
A virtual income-generating platform for connecting creators, institutions and theaters in Tunisia to their audiences.
The platform organizes a program of live concerts every day, collect money that will be paid to the artists as fee.
https://www.facebook.com/klink.tn/photos/a.107307320835538/140924127473857/?type=3&theater
exhibition and online platforms and festival
Index of cultural and creative businesses
CCEI is the first tool designed to identify and generate data on creative and cultural businesses located in the world
Register your cultural and creative enterprise in the Get Data index and be visible to funders.
https://wreading-digits.com/art-in-quarantine/?fbclid=IwAR1DiMOKE1XjqeCsly2r_0SBmfLtV6icrOOcW63ZNvJkCnVq28-nT0xu77I
Online gallery connecting people through the arts:
https://www.pixel-exhibition.com/copy-of-home
Chengdu Nongyuan International Art Village: International Art Gallery (China):
http://www.ny20plus.com/en/h-col-315.html
Festival of quarantine arts:
https://agora-off.com/presentation-festival-des-arts-confines
Important to know when you connect online
What You Need To Know When Working On The Net
Digital framework: framework and tool for organizations, companies and groups to help people build capacity in their digital practices https://cci-covid19.org/wp-content/uploads/2020/04/UKCIS_Digital_Resilience_Framework.pdf
Making digital resilience work: data
https://cci-covid19.org/wp-content/uploads/2020/04/DigitalRDFundGuide_Data.pdf
Make digital work: a toolbox for digital arts and culture
https://cci-covid19.org/wp-content/uploads/2020/04/digi_toolkit_book.pdf
Digital Capacity Building During Covid-19, Digital Home Security Manual
https://cci-covid19.org/wp-content/uploads/2020/03/WFH-Security-Guide-Final.pdf
Digital tools allowing artists to work remotely during Coronavirus
https://www.artworkarchive.com/blog/digital-tools-for-artists-to-run-a-remote-career-during-coronavirus
Well-being
A guide to relieve anxiety and isolate yourself from the pool of therapists and coaches in the music industry
http://musicindustrytherapists.com/anxietyrelief_selfisolation/